Vice-President and Director of Toxicology and Pharmacokinetics
---
Dan Black, BS, RQAP-GLP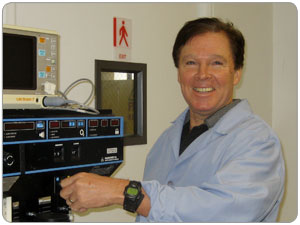 Vice-President and Director of Toxicology and Pharmacokinetics
Dan Black is Vice-President and Director of Toxicology and Pharmacokinetics of CARE Research, LLC. Beginning in the 1970's, Dan has held positions in Pharmaceutical, Biopharmaceutical, Chemical and Agricultural, and Preclinical Contract Industries including: Vice President; Director of Research, Board Member; Director of Toxicology and PK (2 companies); Group Supervisor of Teratology; Unit Supervisor of Teratology; Supervisor of Toxicology (2 companies); Supervisor of Live Phase GLP Safety Assessment and Molecular Markers; Senior Scientist, Research Scientist; Associate Scientist; Training Manager; Study Director; Study Monitor; Senior Research Scientist; Senior Biologist; Senior Research Associate; and Research Associate.
Dan is also a Registered Quality Assurance Professional in Good Laboratory Practices (RQAP-GLP). Dan's regulatory experience includes: Director of Quality Assurance; Preclinical drug Safety Training Manager; GLP Systems Assessor; Business Project Manager of Biopharmaceutics System Validation; Coordinator/ Manager and Primary Author of Preclinical Standard Operating Procedures (4 companies); Contract Consultant Quality Assurance Auditor.
Elected positions include: President MidWest Teratology Association; Program Director MidWest Teratology Association; Director on the Board, Rocky Mountain Regional Chapter of the Society of Quality Assurance (elected twice). Dan has authored and co-authored numerous scientific that were published in peer-reviewed scientific journals. Dan's vast and diverse experience allow for a wide array of research specialties include.
---